What Is Telemedicine?
Telemedicine is a video-based appointment that allows us to conveniently meet with you by having a two-way video and audio connection. We can listen to your symptoms and concerns, and can provide counseling and care to assess your health status to ensure treatment plans are still working well.
Physical exams and follow ups
Review of films, screenings and lab results
Wound management
Medication adjustment
Minor urgent care
How It Works
Three Simple Steps
 
1. Choose the device you prefer to utilize for your telemedicine appointment.
Smartphone, Tablet or Computer
IOS device (iPhone or iPad)
Android device
Computer or Laptop (PC or Mac)
 
2. Prepare your device prior to your appointment.
Planning to use a Smartphone or Tablet, please download the AW Touchpoint app.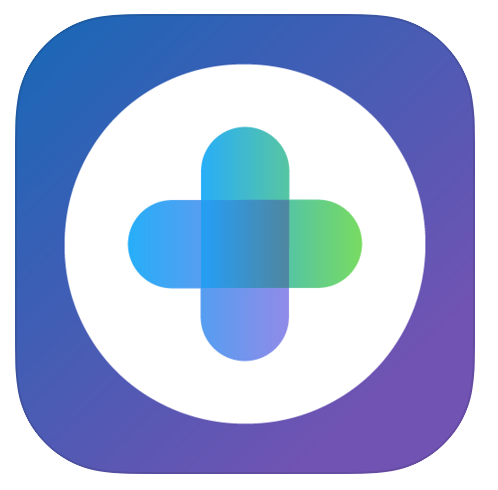 For IOS devices
https://apps.apple.com/us/app/aw-touchpoint/id1221987053
For Android devices
https://play.google.com/store/apps/details?id=com.avizia.blackwell.provider
Planning to use a computer or laptop, no need to download an app.
However, please ensure the camera and microphone are enabled and Google Chrome is installed.
https://www.google.com/chrome/
 
3. Await an Email from your physician near the time of your appointment.
A link will be sent to your email near the time of your appointment. It will come from operator.message@avizia.com.
Please open the email and click 'Join Meeting' embedded within the email message.
If using a Smartphone or Tablet, you will be prompted to open the page in AW Touchpoint app; click 'Open', enter your name, and select 'Patient'. Please wait momentarily to be connected to your physician.
If using a computer or laptop, the above does not apply, no app is necessary. However, please ensure Google Chrome is utilized to join the meeting; you may need to cut and paste the URL into the address bar of Google Chrome. Please wait momentarily to be connected to your physician.
No Email, No Problem! 
We can text you the link by utilizing your Smartphone or Tablet Messages.
If you have imaging completed prior to your appointment that you'd like us to review:
We utilize Ambra, a secure, cloud-based method to storing your imaging online
Ambra allows you to upload your imaging with a HIPAA compliant, secured and encrypted portal for us to view prior to, and during your visit
You may visit our direct link to upload your imaging at https://gnineuro.ambrahealth.com/share/gnipatientupload 
If you have any issues uploading, refer to this infographic: GNI Uploader Infographic  or you can email us at secondopinion@gnineuro.org
Frequently Asked Questions
Is telemedicine technology difficult to use?
No, telemedicine is an easy, convenient and useful tool. It allows patients and providers with a basic familiarity using an online application which is quick to figure out how to use.
Is telemedicine private and secure?
Yes, when it is conducted using the encrypted platform GNI utilizes that's designed for the purpose.
Is the quality of care the same as an in-person visit?
The quality of telemedicine as a method of healthcare delivery is confirmed by decades of research and demonstrations. Telemedicine has been found to be a safe, convenient and useful tool for providing care for patients.
Who benefits from telemedicine?
Both patients and providers.
For Our Patients: Telemedicine gives you the opportunity to receive care without a trip to our office. You don't have to take time away from work or family responsibilities. You avoid the stress and hassle of  traveling, as well as money on parking or public transportation. You are not at risk from exposure to other patients with communicable illnesses. And you may receive better health outcomes and become more engaged in your own healthcare.
For GNI Providers: During this pandemic, telemedicine allows us to continue to see patients in a safe manner providing continuity of care while reducing the need for rescheduling appointments and cancellations.
Will insurance pay for video visits?
Yes. Particularly in this current situation, your insurance carrier will reimburse us for these visits including Medicare and Medicaid. Of course, you do still need to pay your insurer's required co-pay, deductible and any co-insurance.      
Please contact us at 844-464-6387 if you have any questions.