Crozer-Keystone Health System barely had received state certification on new neurosurgical equipment when the technology was called into action.
A 52-year-old Delaware County woman suffering from an acute stroke was rushed Wednesday to Crozer-Chester Medical Center, where neurosurgeons used a biplane imaging system to make an nearly immediate diagnosis and begin treatment.
"She couldn't move one side of her body; she couldn't speak," said Dr. Erol Veznedaroglu, a comprehensive vascular neurosurgeon. "She showed up and went right to the table and she's doing very well now. It saved her life."
Crozer-Keystone recently partnered with the Global Neurosciences Institute – a group of neurosurgeons, neurologists and researchers – to bolster its neurological services. Veznedaroglu serves as the director of that organization.
To view full article on The PhillyVoice, click here.
"We can take care of everything."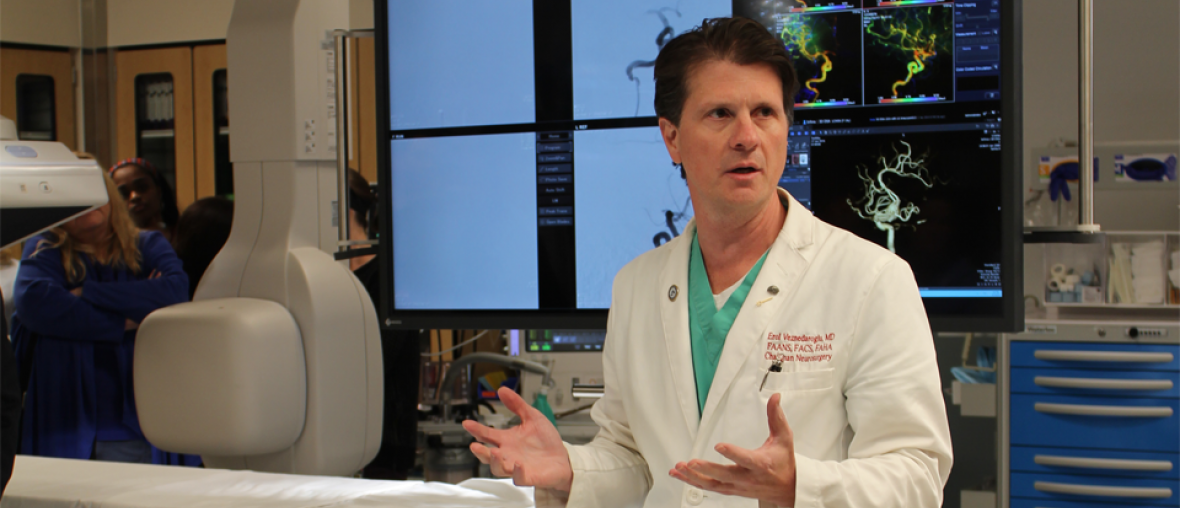 Erol Veznedaroglu,
MD, FACS, FAANS, FAHA